People who love books, buy books, and people who buy books need a place to display them.

In this day and age when you can order an electronic copy of any book you want, it makes the purchase of a real book even more valuable. Why not have a place for you to display them be of comparable quality?

We all have items that we've spent years collecting recalling travel, family, and other chapters of life. Showcasing them on a neat and beautiful shelf can display these pieces of nostalgia in a way previously unseen.

Working with our close friends at www.nexxus.com We've incorporated hidden T.V.'s that appear seamlessly with the touch of a button.
If you're one of the few people still buying DVD's, let's get them out in the open and give them a showcase.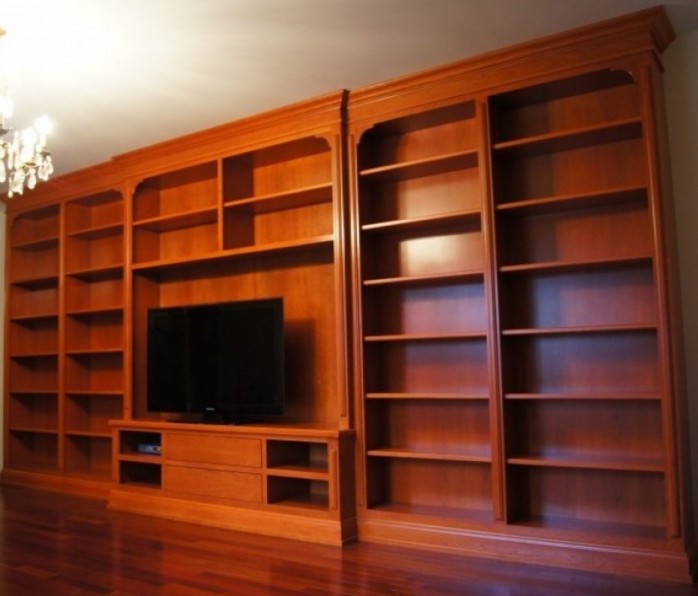 If you are like most of us in 2014, we also do kitchen garbage pullouts for your DVD's.
Fortunately you've found your way to the best Custom Woodworking shop in New York. What this means is that you'll get exactly what you want and need. It will be tailor-made to your interior, your style, and incorporate your needs including lighting, desktop, workstation, and electronics. We invite you to contact us and take the first step in the design of your custom shelving.